The wedding cake trend that's rockin' the Internet
Step aside sparkle sprinkles, there's a new gem in town!
Step aside, traditional white wedding cakes, geode cakes are taking over now! Covered in stunning edible crystals, these rocky confections have become the ultimate bridal must-haves this season, making brides say goodbye to the buttercream frosting and hello to colorful crystals.
Earlier this year Intricate Icings' amethyst-inspired cake created by Rachel Teufel went viral and now we're seeing these delicate desserts pop up everywhere, including Columbus! Made completely out of edible sugar, I must say, the rock candy accents make the cakes look pretty bad ass.
Wow your wedding guests with the edible art. Get inspired with some of our favorites below!
Pair this stunning beauty with gold bridesmaids dressed for a wedding that really "Wows!"
We love the foxy addition to this cake. It'd be stunning if the bride wanted to wear turquoise jewelery!
These sweet pink would be beautiful paired with fresh peonies at The Grand Event Center's Grand Ballroom.
Be the first bride in Columbus to ROCK this unique cake trend.
This creation pairs the classic and traditional wedding cake with this new on fleek trend.
For the minimalist who loves nature, this cake would be perfectly paired with some bright succulent's as wedding favors.
The swirled effect makes for quite a whimsical affair.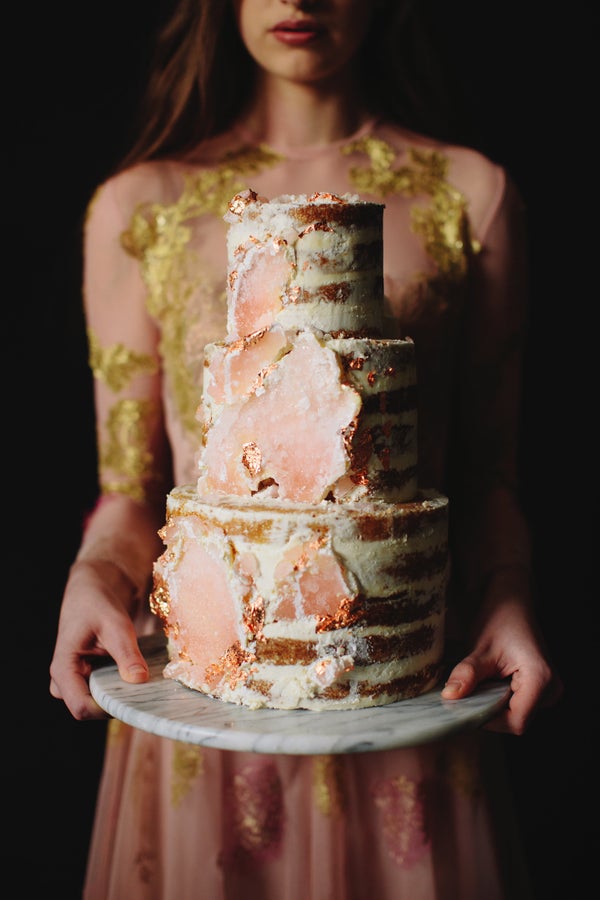 You can event try this with a naked cake for double trendiness!
< BACK